Welcome to Dnyanganga English Medium School
In the year 1996, Hon. Shri. S.M. Katkar, a prominent entrepreneur, laid the foundation for Zeal Education Society with the vision to offer superior education with a difference.
ZES hosts eight institutes that provide quality education to students from pre-primary to Ph.D. courses. The Institute aims at providing the students with excellent Infrastructure, state of the art facilities, well-equipped laboratories and a strong force of faculty members. This has resulted in the incredible performance of the students continually through the years. Recently, the Founder Director has been conferred with the 'Icon of Education 'award by Lokmat media group in the presence of Hon. Smt. Smriti Irani, Former HRD Minister, Government of India from Hon. Shri. Vinod Tawde, former Technical Education Minister, Maharashtra State.
Since its inception, the institute stands strong for the last 16 years in the area of Education, the Institute has grown in terms of Academic excellence and has instilled creativity and inquisitiveness amongst the students that develops their brilliant minds. The Hingne Campus hosts Dnyanganga School, Dnyanganga Junior College, Dnyanganga College of Education and Silver Crest School. Additionally, the Narhe Campus established by society constitutes of Zeal Group of Management Institutes, Dnyanganga College of Engineering and Research and Dnyanganga Polytechnic. ZES is working progressively towards instituting a Pharmacy College, College of Nursing and a lot more.
Inauguration of ATAL Tinkering Lab in DEMS
Admission Open
A learning community dedicated to building respectful and responsible citizens and empowering all learners. An art infused school ,that encourages and enhances the students to develop extraordinary skills through extra curricular activities and healthcare. A family of learning where your child accomplishes his dreams and can wing its way towards his rewarding success.
LEARNING TODAY , FOR BETTER TOMORROW
Founder Director's Message
"I am not a teacher, but an awakener." ― Robert Frost
DEMS aims at providing Education as a system that acts as a catalyst to enhance the experience of learning and help the child to identify his capacities by a process of self–assessment. We value in treasuring the innocence of a child while imparting quality education where the child is nurtured like a young mind …
From The Principal's Desk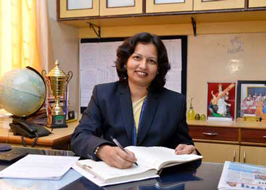 "Learning is not attained by chance; it must be sought for with ardour and diligence". Abigail Adams –
Education is a learning process, an experience to be cherished for a lifetime.
Hence, at DEMS we offer education with a child–centric approach. We aim for retaining the innocence of a child, yet kindle curiosity in young minds.